O'FALLON & BELLEVILLE FAMILY KARATE CLASSES
Beginner Family Karate Classes Enrolling In October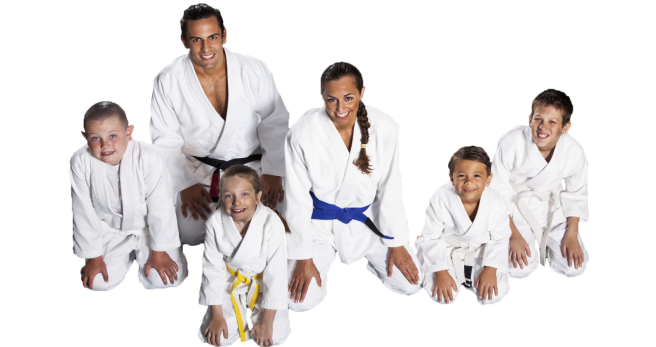 If you're looking for a Family Martial Arts program that is action-packed and a great way for kids and parents alike to experience the wonderful world of martial arts, you owe it to yourself to check out 3T's Family Karate in Swansea.
3T's Family Karate class that's for every member of your family, regardless of their age or fitness level. When you choose any of our Family Karate classes, you're giving your family all the tools they need to be successful. That's because our instructors encourage your family to set aggressive goals and reach for the stars.
FAMILY KARATE AT 3T DEVELOPS TEAM SPIRIT!
Does studying Karate with your kids sound like fun? We as parents sometimes struggle to find something that our families can do together, bring us together, and increase our fitness. 3T provides a fun, rewarding activity that all members of your family will love!
Our classes make it easy for your family to plug in to martial arts. Our instructors are friendly and excel at teaching students of all ages at the same time. We staff our classes with ample instructors to insure every member of your family will get the personalized attention they deserve.
All the lessons in our Family Karate program is a fun-filled way to boost your family's confidence, helpt them gain self-discipline and teach them to respect themselves and others, along with so many other life-changing benefits including:
A great workout that kids and parents will love
Quality bonding and learning time with the whole family
A boost in self-esteem as the whole family learns important self-defense and anti-bully skills
Critical life lessons in coping with peer pressure and dealing with unwanted life pressures
Healthy activities that stimulate muscle growth and promote flexibility
An appreciation for goal setting and plenty of positive reinforcement to ensure you never want to give up
A FAMILY THAT KICKS TOGETHER STICKS TOGETHER!
Don't wait to sign up for 3T's Family Karate classes in Swansea. You will see immediate results as you and your child starts to improve their grades, respect and physical fitness. In fact, parents will start to reap the benefits as well. Just fill out the short form on this page to request all the information you need to get the family started sent directly to your inbox.
REQUEST INFORMATIONS
Request information now!
Training Centre Located at 216 Frank Scott Pkwy E, Swansea, Illinois 62226