TJ Gray, Martial Arts Instructor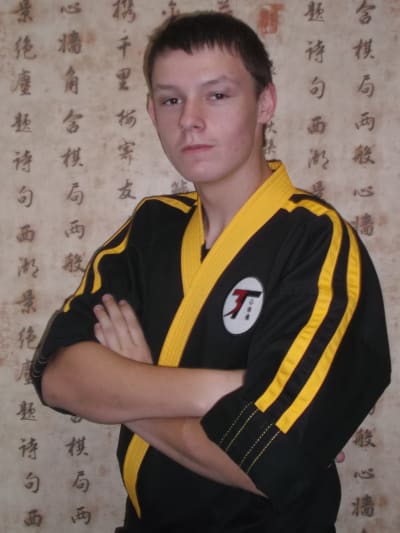 TJ Gray
Sensei TJ Gray holds the following martial arts ranks.
2nd Dan - Shorin Kempo Karate
1st Dan - Shotokan
TJ's Comments: My parents started me out in martial arts because I was a trouble maker in school. They wanted the discipline it taught. I like teaching martial arts because it gives me an opportunity to give back to others by sharing my story with them. I've been with 3T for numerous years and love the camaraderie I have with the owners, staff members and students. In the future, I hope to be a successful mechanic.
REQUEST INFORMATIONS
Request information now!
Training Centre Located at 216 Frank Scott Pkwy E, Swansea, Illinois 62226